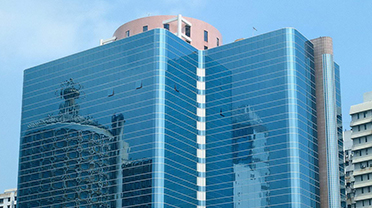 Guangzhou FengYuan International Ltd. is a member of the FengYuan group, which is a highly recognized leader in the corrugated industry as well as one of the largest manufacturers of corrugating components on the planet. During the past decade, we have been providing thousands of Auto Splicers and hundreds of Bridge Web Guides & Tension Control systems. The FY is able to offer you majority of corrugating equipment from the wet to dry end with speeds up to 450m/min and widths from 1.4m to 2.8m of any branded corrugators in the world.
At the FY group, our operations consist of five manufacturing departments and one R&D center, each FY product is engineered using the up-to-date technology and outfitted with the top quality controls and accessories, which ensures that our products can meet the highest OEM standards in the industry.
Our knowledgeable staff specializes in analyzing problems, developing effective solutions and recommending appropriate equipment. When plants choose FY, they are able to extremely increase their corrugator speeds, reduce paper waste, improve cardboards quality and achieve maximum manufacturing efficiency that would be the fastest return on equipment investment today.
We thank you for considering an FY product, and look forward to providing another decade of Corrugating Excellence.